Crosshaven to Spike Island
Crosshaven to Spike Island-Depart weekends July & August @ 11:30am
Over 1,300 years of compelling history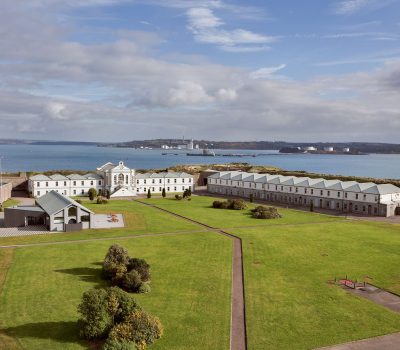 Named as Europe's Leading Tourist Attraction at the World Travel Awards in 2017, a trip to Spike Island is a must-see for anyone visiting Cork.
And Cork Harbour Cruises Spike Island Cruise not only includes a guided tour of Spike Island itself but also a guided tour of the harbour as you make your way across the water.
Spike Island has a compelling history, which spans over 1,300 years and has been host to monastic settlements, a 24-acre fortress and multiple prisons – including the world's largest prison – during that time.
The 103-acre island was originally the site of a monastery but was then home to an 18th century star-shaped fortress, called Fort Mitchel.
The fortress, which dominates the island, later became a prison and a convict depot during the Great Famine. Holding more than 2,300 prisoners, it was the largest prison in the world and there has never been a larger prison before or since in Ireland or Britain. The island later reinvented itself as a military base and a youth correctional facility.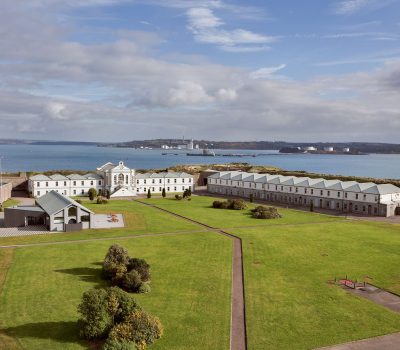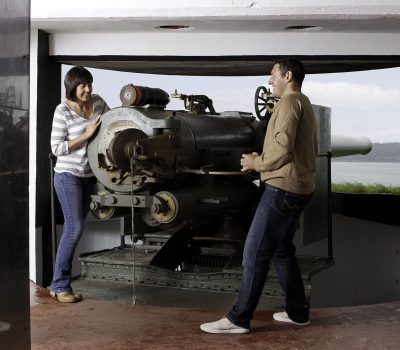 Today, Spike Island one of Cork's most popular tourist destinations with museums, exhibitions and scenic walks, child-friendly areas and interactive activities for children as well as a café and a gift shop.
Upon arrival, passengers are welcome to join a guided interactive tour around the island. Participants are given a map and can download an app to enhance their experience.
The several museums on the island give visitors an insight into the significant military, penal, social and nautical history of Spike Island. Apart from the historical activities, there are various walking trails and nature walks as well as interactive activities for children.
Of course, your journey begins the moment you set foot on the Cailín Óir, which departs from Crosshaven Lifeboat Station, as your guided tour will take in a large array of sights in Cork Harbour – from Rocky Island and Haulbowline Island to Camden Fort Meagher and the historic and picturesque village of Cobh.
The Spike Island Cruise is one for all the family and is the perfect way to spend a day out during your stay in Cork, with three to four hour enjoyment guaranteed.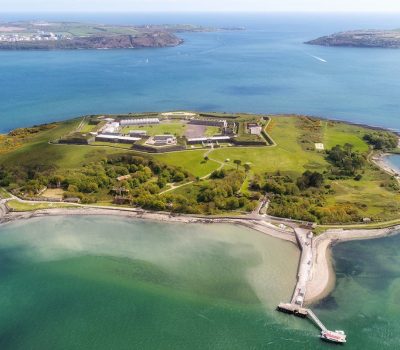 It is advised to arrive at the dock 15 minutes before we depart.
Facilities onboard include a tuck shop, coffee dock and toilets.
We depart from Crosshaven Lifeboat Station, Lower Road, Crosshaven, P43 Y923.
Printing your ticket is not necessary. A copy of your booking reference on a device is sufficient.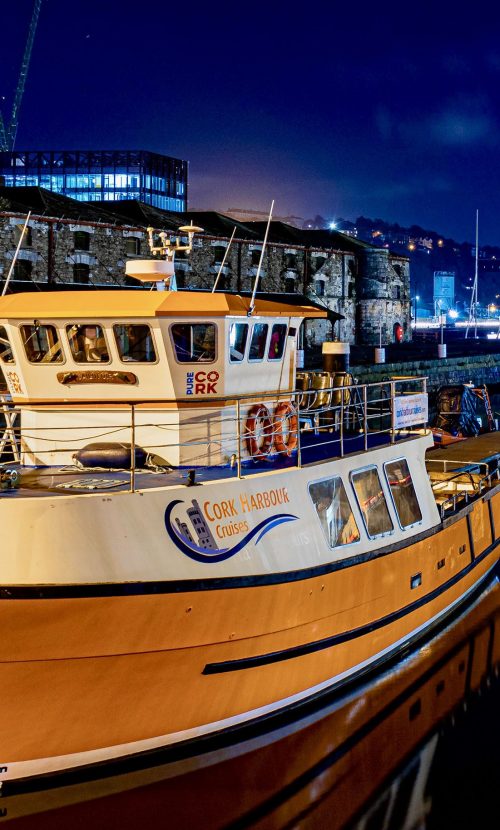 Crosshaven is located 23km south of Cork City, 18km from Cork Airport and just 12km from Ringaskiddy. It is accessible by the Bus Eireann 220/220x bus which runs every 30 minutes and serves Ballinacollig, Cork City, Douglas and Carrigaline.