Where Ireland's Wild Atlantic Way Meets Ireland's Ancient East
Cork Harbour Cruise – Christmas Party Cruise – Saturday 10th & 17th Dec @6.30pm
Onboard our new Fast Ferry with large indoor windows, a Bar, and some Festive Cheer!
We Look Forward To Welcoming You To Our Home
Cork Harbour is one of the most beautiful destinations in Ireland
Cork Harbour and its surrounding areas is one of the most beautiful destinations in Ireland with its natural harbour, scattering of islands, colourful houses and proximity to Cork city.
The second largest natural harbour in the world, Cork Harbour is steeped in history with its man-made fortifications, maritime tradition and the key role it has played in significant points of Irish history. Its natural beauty is undeniable with its breath-taking coastal views, island retreats, picturesque villages and long, sandy beaches.
We look forward to welcoming you to our home.
Our Favourite Ferry And Tour Routes
Cork Harbour Cruises and Tours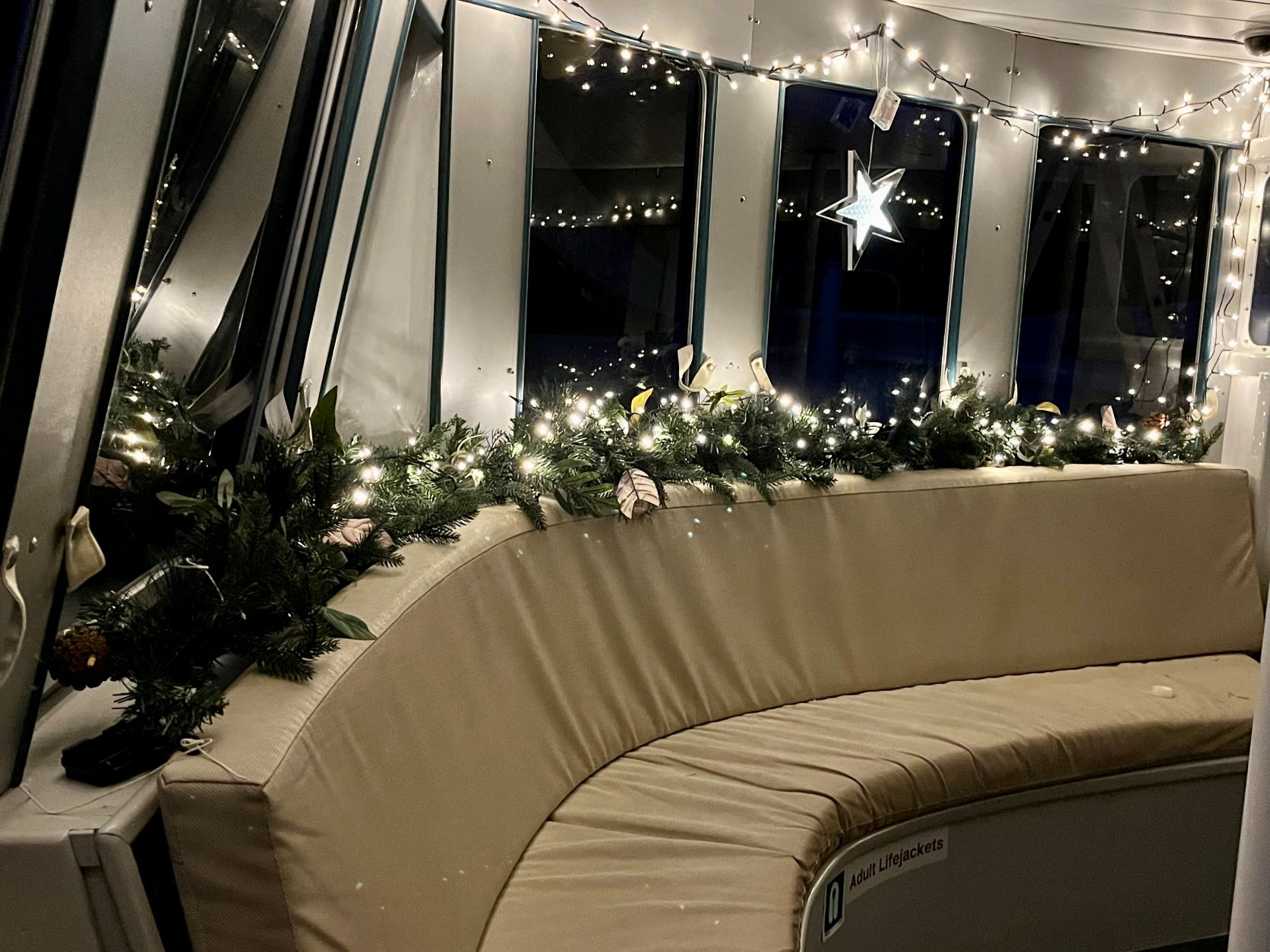 Join us for some festive cheer onboard our newest Vessel 'Spirit of Doolin'. With large indoor seating, spectacular viewing windows, a standing area for chats, and a bar. Set sail at 6.30pm from Customs House Quay in the City. Returning 9pm.
2 hour 30 mins
From €45
Book Now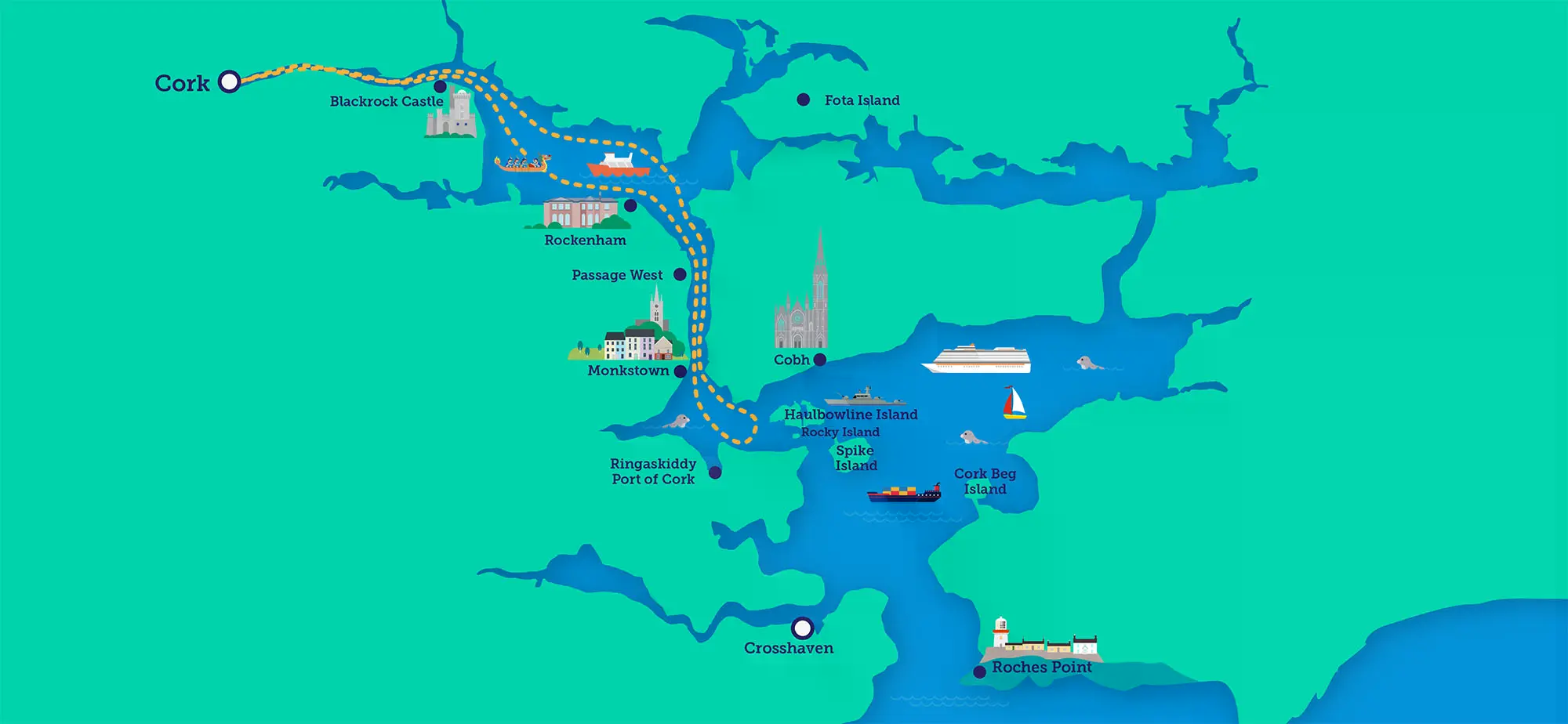 Why not treat some to a unique gift of a cruise on Cork Harbour the second-largest natural Harbour in the World! Gift can be purchased for any amount and used on all services provided by Cork Harbour Cruises.
3-4 hours
From €10
Book Now
Sit back and relax with a Cork City Harbour Cruise
We Look Forward To Welcoming You To Our Home
Why Choose Cork Harbour Cruises
Cork Harbour Cruises was born out of the love for a boat and a desire to keep it on the water.
We run a range of day and evening cruises from both Cork City and Crosshaven around the harbour, around the islands and to the famous Spike Island.
Spectacular Sights for Everyone
What People are Saying on Facebook
We had a lovely day out on the harbour Cruise. Really lovely staff, enthusiastic and helpful. Great day for adults and kids alike.
Fantastic cruise
🛳
around Cork Harbour staff are great and would highly recommend
Great trip tonight, Twilight Cruise was lovely! We all really enjoyed it and would recommend it highly. Would definitely go again😊
... A rare chance to see our city from its river perspective, fascinating and entertaining. Great value for money and absolutely lovely crew...😃