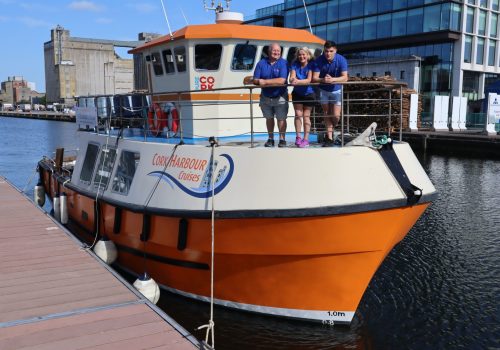 Cork Harbour Cruises was born out of the love for a boat and a desire to keep it on the water.
When Crosshaven natives Karen Cottrell – of Cape Clear Ferries — and Trish Harris heard that the Cailín Óir was being taken off the water, they realised they had to ensure that cruises kept running at Cork Harbour.
Cape Clear Ferries supplied the boat and the pair established Cork Harbour Cruises in 2020 (they call it their 'Happy Covid' story) to showcase from the water the beautiful and historical locations around Cork Harbour and Crosshaven. 
The result is a new independent business, a sister company to Cape Clear Ferries, run by locals steeped in maritime tradition and folklore.
Both Karen and Trish grew up in Crosshaven, often staring across the water from their school desks, and instinctively knew it was extremely important to the area and for visitors to maintain the harbour cruises as a going concern.
Growing up, Trish spent a lot of time on the water and is proficient in various water sports.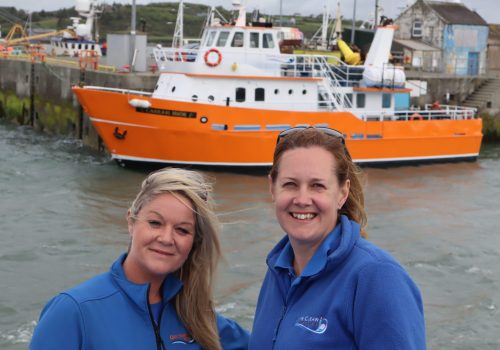 Before helping to set up Cork Harbour Cruises, She worked in Cork Harbour for 11 years, in various capacities, learning about its every nook and cranny.
Karen also runs Cape Clear Ferries with her Master Mariner Spouse Brendan Cottrell and others. The Cottrell Family has a long seafaring tradition, including generations of service as lifeboatmen and deep family roots on Cape Clear Island and in Baltimore. Many other family members have or continue to work for the company.
Like the Cailín Óir, their other distinctive Orange ferries ply between Schull, Baltimore, Cape Clear Island, and the famous Fastnet Rock Lighthouse. 
Our Skipper Lenny Hyde has been fishing out of Cork Harbour for around 50 years and knows every inch of the water where he still ply's his own vessel. Lenny loves bringing people out on the water – especially around the islands — and sharing his insider knowledge on the area.
During the busy season, our permanent crew is joined by seasonal staff who are also drawn from our tight-knit coastal communities.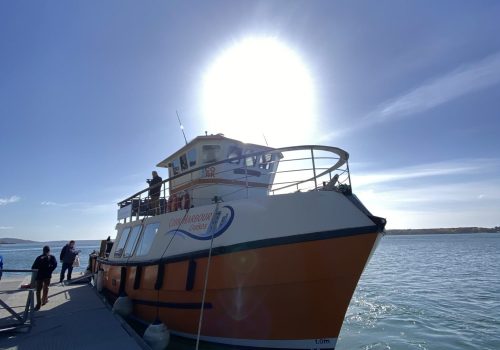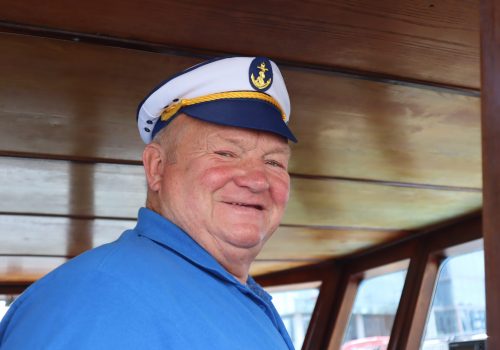 As a local service, we enjoy working with other local service providers to provide the best possible experience for all our customers. 
But it is not all about food and drink! Cork has so many activities and sights to see that it is impossible to mention them all.  Cork City is home to many cultural and historical experiences.
Our orange Cailín Óir ferry can comfortably carry 100 passengers who can enjoy 360 degree views of the spectacular scenery from the upper deck or cosy up with a hot drink and snack while still enjoying the views from the shelter of our seated area below deck.  
What to do in Cork (Corcaigh)
Cork Harbour Cruises was born out of the love for the Cailín Óir and a desire to keep it on the water at Cork Harbour and we can't wait to share her with you.
We were delighted to receive the award for 'Cork's Best New Business 2023' at the recent Cork Business of the Year Awards, held by Cork Business Association at the Radisson Blue little Island.