Where to stay in Cork City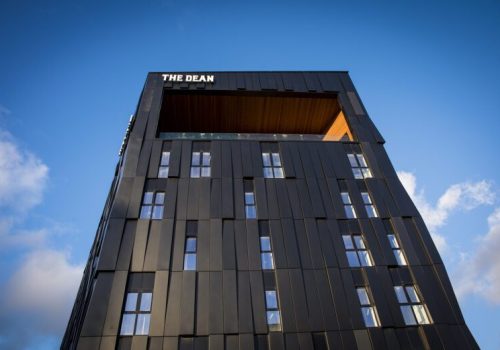 As the biggest county in Ireland with beautiful rural retreats and breath-taking coastal getaways, Cork has plenty to offer travellers whatever their interest, but we strongly advise that you make sure your trip includes at least a couple of days in Cork City, which is known locally as Ireland's 'real capital'.
Renowned for its food, live music and café culture, Cork is a friendly and intimate city that takes pride in making visitors feel welcome. And whether your budget and preference is for hostels, B&Bs, Airbnbs, or luxury hotels, Cork has accommodation to suit all tastes and pockets.
The Dean Cork is a slice of boutique bliss with bespoke rooms filled with gadgets, treats and plenty of comfort. Located in the Northern Quarter of the city, The Dean boasts a roof-top restaurant and bar like no other with views over Cork City.
Hotels close to Cork Harbour Cruises and right in the heart of the city include the 4-star Clayton Hotel which is perfect for a family stay with its stunning pool and range of facilities and Jurys Inn Cork with its spacious rooms, family-friendly restaurant and stylish bar.  The beautiful 4-star Maldron Hotel on the South Mall overlooks the River Lee and is right in the centre of Cork's bustling shopping and entertainment district while The River Lee hotel is located on a bend in the river and offers fantastic food options and a 20m swimming pool.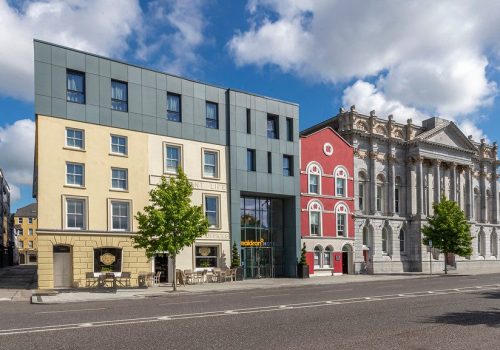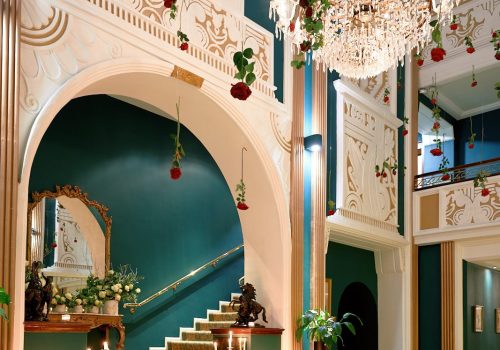 The Imperial Hotel is perfect for those who want a touch of luxury right in the heart of the city. As Cork's first hotel, it is steeped in history and offers modern, spacious boutique rooms as well as a luxury spa, cocktail bar and lots of options for food including their famous Afternoon Tea.
Close to the harbour and renowned for its fantastic views, the four-star Montenotte Hotel is also known for the seafood served in its appropriately named Panorama Bistro and Terrace. Ideal spot to enjoy corks sunset on the deck.
Or check out Cork's Vienna Woods Country Hotel in Glanmire; a place with a history as dramatic as the building itself. Perched on a height overlooking the Glashaboy River, the house has stood proudly since 1756 and is now a family owned and run hotel that prides itself on its mix of luxury and friendliness.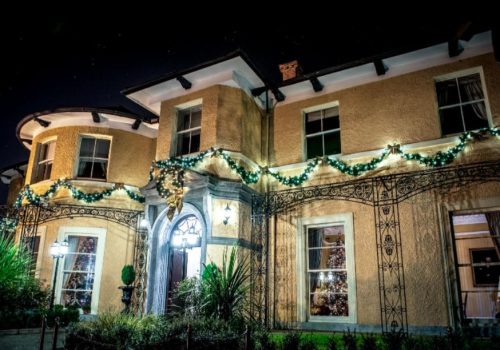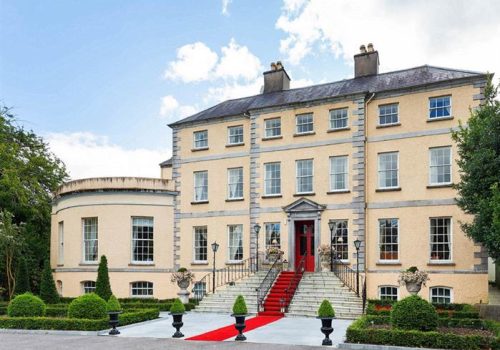 The Maryborough Hotel is a four-star hotel offering luxury at its 18th century mansion. Set in 18 acres of 300-year old listed gardens, the hotel includes a relaxing spa and pool experience in the leafy suburbs of Douglas, just minutes from the city centre.
Rochestown Park Hotel is located only 5km from cork city , an ideal for a family stay, with its heated pool and award winning restaurants and bars.
The elegant and contemporary Hotel Isaacs, which was converted from an Edwardian tobacco factory, offers room, suites or apartments and a restaurant that has won recognition for its modern Irish cuisine.
If you fancy a bolthole in the city that feels like it is in the country, five-star Hayfield Manor could be the luxury hotel for you. Set on its own secluded grounds, this country house hotel offers two restaurants as well as a spa and gym.
The Castlemartyr spa and golf resort another five-star option nestled in East Cork's woodlands. This 17th century country manor house hotel is situated on 220 acres and sits adjacent to the ruins of an 800-year-old castle steeped in history. As well as its 108 guest rooms and suits, it offers luxury self-catering lodges.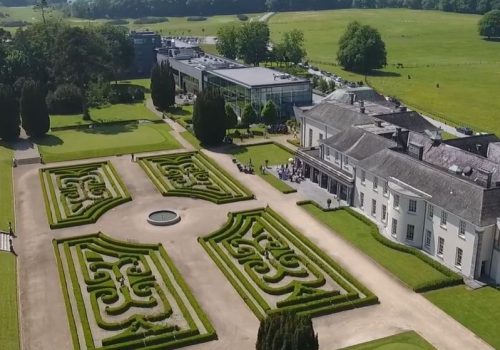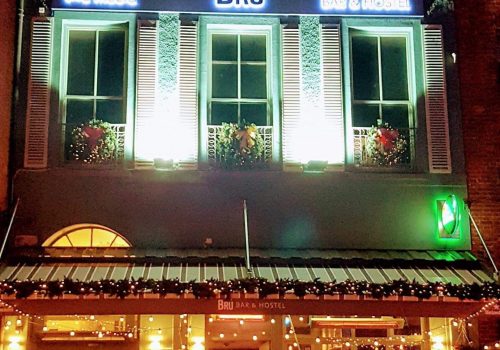 For those travelling on a budget, Bru Bar & Hostel in the city's Victorian Quarter is a popular choice which offers the bonus of live music in the bar every night of the week – with plenty of more nightlife options around the neighbourhood.
Sheila's Hostel is another good option within walking distance of many of the city's tourist attractions as well as pubs, cafés and restaurants.
It's worth noting, of course, that Cork has hundreds of places to stay, so we would advise that you take the time to do a little research to see what is most likely to suit your taste and budget.
Where to stay in Crosshaven
Nestled at the mouth of the Owenabue River in Cork Harbour, Crosshaven is a beautiful fishing village that is hugely popular with tourists and locals alike. The pretty village, sheltered by surrounding woodland and featuring stunning sandy beaches make it the perfect place for day-trippers and for those looking for a relaxing summer vacation.
If you are looking to stay in Crosshaven itself, why not check out the Compass Rose B&B where Ronan and Kathy will welcome you to their comfortable accommodation just 200 yards from the centre of the village.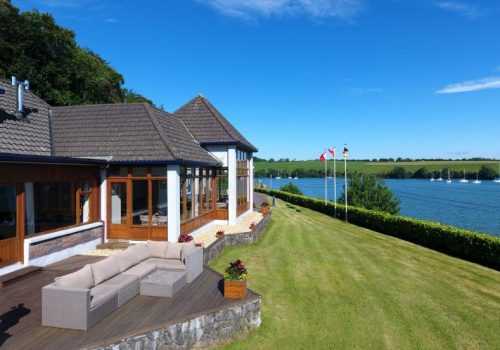 Just outside the village is Whispering Pines where the Twomey Family have created a friendly, laid-back and unique guest house and B&B to allow you relax and unwind in this beautiful location.
For a touch of luxury, Crosshaven House is an elegant eighteenth-century country house overlooking Currabinny Wood and Cork Harbour. Crosshaven house is also available to hire as an exclusive venue and would be perfect for a wedding, family getaway or a corporate weekend away. Also separately available at Crosshaven House is 51 Degrees North, a Bohemian style, nautical themed dorm accommodation, with a private cinema, sauna and kitchen.
The nearest hotel is the four-star Carrigaline Court Hotel located in the nearby busy town of Carrigaline.  With 91 bedrooms, a bistro restaurant and the contemporary Collins Bar, the hotel also offers a leisure centre including a gym and a 20 metre swimming pool.
Other hotels in Kinsale, which is a 30-minute drive from Crosshaven, include Actons Hotel, which features a 15 metre swimming pool, a bar and garden lounge overlooking Kinsale Harbour. Other great options in Kinsale include the boutique Blue Haven Hotel and the four-star Trident Hotel.