Cork Harbour Scenic
2 hour Cruise
Cork Harbour Scenic 2 hr-guided day tours for Christmas will be on the 16th, 23rd & 28th December from 2pm- 4pm and are suitable for all the family
Explore the second-largest natural harbour in the world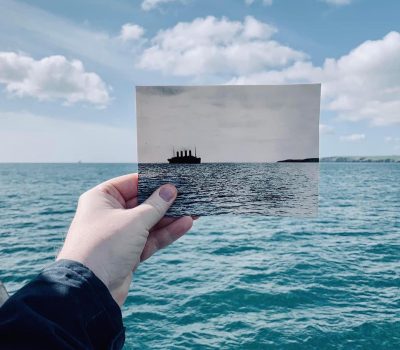 Located at the mouth of the River Lee, Cork Harbour is the second-largest natural harbour in the world – after Sydney Harbour.
Cork Harbour has borne witness to some momentous historical events, with many thousands of Irish emigrants passing through it during the Great Famine and the RMS Titanic dropping her anchor here for the last time before sinking four days later.  
Cork City Harbour Cruise is the ideal way to learn all about the area's history while soaking in the spectacular scenery and enjoying hot drinks and snacks from our tuck shop and coffee dock.
This two-hour cruise is a perfect blend of fascinating history, breath-taking scenery and historical landmarks, making it a worthwhile trip for all the family.  
Departing from the at Customs House Quay, in Cork City, you will spot our bight orange boat easily as we welcome you aboard!  Our Cailín Óir ferry has capacity for 100 people and you will enjoy 360 degree views from the top deck to witness Cork harbour and beyond in all its glory.
The sail up the River Lee and through the Lough, in the middle harbour passing local villages including Passage West, Monkstown and Ringaskiddy.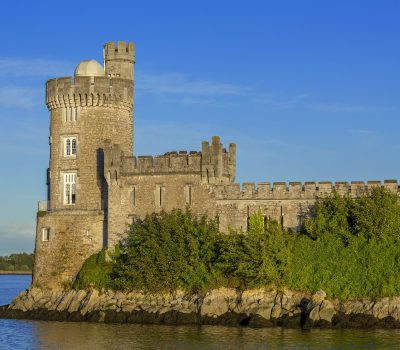 One of the first sights you will witness are excellent views of Blackrock Castle which was originally developed as a costal defence fortification in the 16th century to protect the harbour from rebel pirates and other invaders. Destroyed by fire in 1722, it was re-build by the people of Cork only to be destroyed by fire again in 1827 and re-built again. It now houses an observatory, visitor centre and restaurant.
Cruising past Haulbowline Island, you will learn about the island's long history as a military base since it was since fortified in 1602. Initially it was an important base for the British Army but is now Ireland's main naval base and headquarters for the Irish Naval Service. The island also has deep connections with recreational activity with the world's first yacht club – Royal Cork Yacht Club – established on the island and it now is home to the Haulbowline Island Amenity Park.
Our cruise also brings us past Fota Island, the location of Ireland's only wildlife park as well as the historical Fota House and gardens, which is now a luxury five-star hotel, golf and spa resort, before returning to Customs House Quay.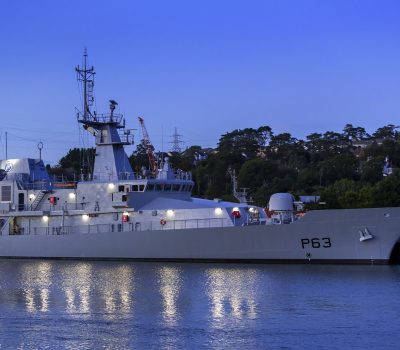 It is advised to arrive at the Quay 15 minutes before we depart.
Facilities onboard include a tuck shop, coffee dock and toilets.
We depart from Custom House Quay, Cork City, T12 YC81.
Printing your ticket is not necessary. A copy of your booking reference on a device is sufficient.