Crosshaven-Around the Islands
Around the Islands-Departing every weekend July & August @ 12:30 pm
Join us on one of our most popular cruises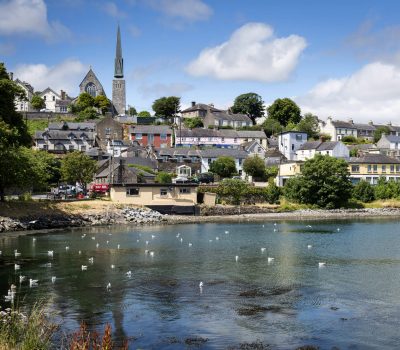 The beautiful, lively fishing village of Crosshaven is situated at the mouth of the Owenabue River in one of the most scenic areas of Cork with views of Curraghbinny Wood and Cork Harbour.
Spend some time in this little village with its picturesque scenery and extensive maritime history before setting sail onboard the Cailín Óir on a cruise that takes in the sights of the breath-taking islands of Cork Harbour, one of the world's largest natural harbours.
Our Around the Islands cruise is one of our most popular and we start our journey at Hugh Coveney Pier in Crosshaven setting sail on our bright orange ferry around some of Ireland's most historic islands. This is a guided tour so you can sit back, relax and soak up the history of Cork Harbour as a famous shipping and military hub and enjoy uninterrupted 360 degree views of the spectacular scenery.
Spike Island is one of the first points of interest, which is steeped in 1,300 years of history and is famous for formerly being the world's largest prison. With its 18th century fortress, Fort Mitchel, island started off life as a monastery and later became a prison, then a military base and a youth correctional facility. Today, Spike Island one of Cork's most popular tourist destinations. Check out Cork Harbour Cruises Spike Island Cruise here.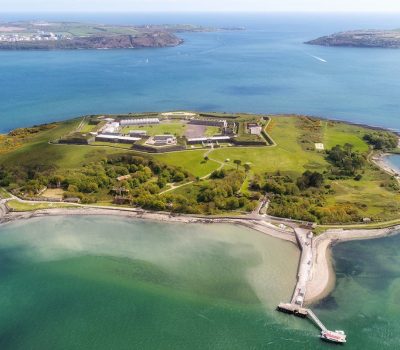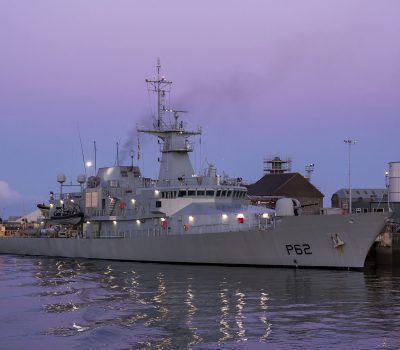 We continue on to Rocky Island, where a gunpowder magazine was established in 1808 due to its strategic location between the naval base at Haulbowline Island and the mainland.
We continue on past Haulbowline Island itself which has a long history as a British Army military base since it was since fortified in 1602. It is now Ireland's main naval base and headquarters for the Irish Naval Service.
One of Ireland's prettiest and most colourful towns, Cobh, never fails to disappoint when viewed from the water. But it also has huge historical significance for Ireland as it was the departure point for 2.5 million of the six million Irish people who emigrated to the US during the Great Famine. Known then as Queenstown, it was also the final port of call for the RMS Titanic as it set out on its ill-fated maiden voyage across the Atlantic.
On we sail past Corkbeg Island, near the mouth of the harbour, which is today home to Ireland's only oil refinery and whose silver cylinders are visible from the boat. Corkbeg has a fascinating history that we will tell you all about including being a holiday resort in the Victorian era where wealthy people arrived in carriages to stay at the island's 1820s mansion.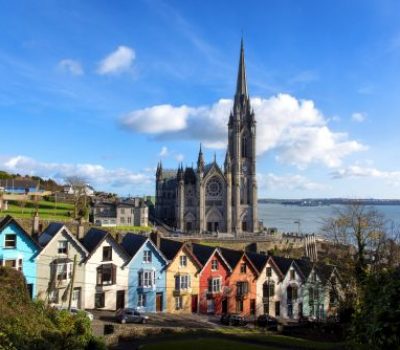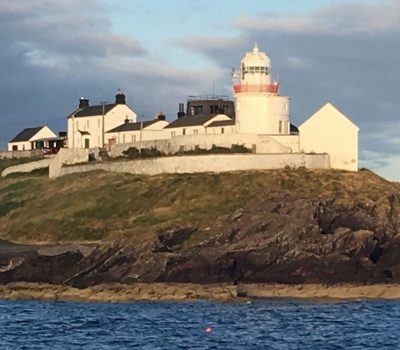 Fort Davis is the next point of interest; a costal defence fortification built in the early 17th century to defend the mouth of Cork Harbour that is now used as a military training site by the Irish Defence Forces.
Coming in around Church Bay, you will need to get your cameras at the ready as you be affording some great views of Cork Harbour and Roches Point and over across Curraghbinny Woords. On our return into Crosshaven, we sail past Camden Fort Meagher which is one of the finest remaining examples of a classical coastal artillery fort in the world and, for almost 400 years, this fort – 65 per cent of which is underground – played a key role in the defence of the country.
It is advised to arrive at the dock 15 minutes before we depart.
Facilities onboard include a tuck shop, coffee dock and toilets.
We depart from Crosshaven Lifeboat Station, Lower Road, Crosshaven, P43 Y923.
Printing your ticket is not necessary. A copy of your booking reference on a device is sufficient.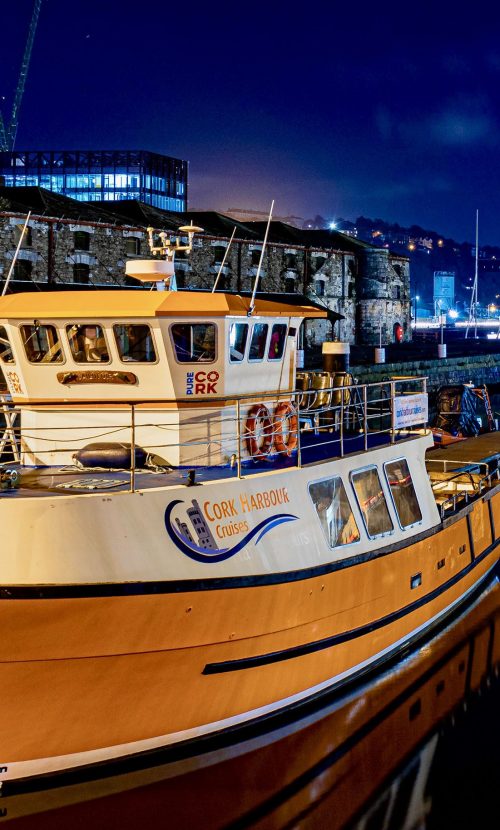 Crosshaven is located 23km south of Cork City, 18km from Cork Airport and just 12km from Ringaskiddy. It is accessible by the Bus Eireann 220/220x bus which runs every 30 minutes and serves Ballinacollig, Cork City, Douglas and Carrigaline.